Direct Currents
DC Comics
monthly promotional comic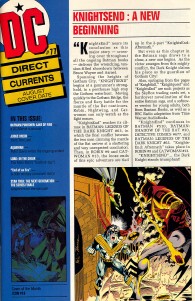 #77 Aug 1994
Direct Currents
DC Comics
Contains listing for ST:TNG season finale adaptation with a reproduction of the painted cover by Sonia Hillios.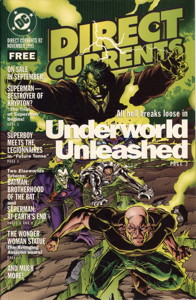 #92 Nov 1995
Direct Currents
DC Comics
Color reproduction of the cover for Star Trek: The Next Generation - Ill Wind #1 inside.

Star Trek Comics Checklist
by
Mark Martinez
is licensed under a
Creative Commons Attribution-NonCommercial-ShareAlike 3.0 Unported License
.
This website is not endorsed, sponsored or affiliated with CBS Studios Inc. or the "Star Trek" franchise. The STAR TREK trademarks and logos are owned by CBS Studios Inc.