Star Trek: Deep Space Nine/The Next Generation
DC Comics
mini-series
DC Comics and Malibu Comics cooperated on this DS9/TNG crossover. This was the first time that two companies combined licensed Star Trek properties. Mike W. Barr and Michael Jan Friedman co-plotted the story. Gordon Purcell and Terry Pallot are responsible for all the artwork. Parts 2 and 3 of the mini-series were published by Malibu Comics.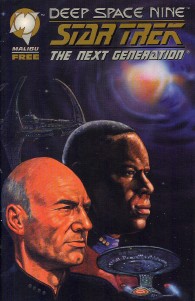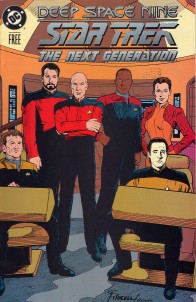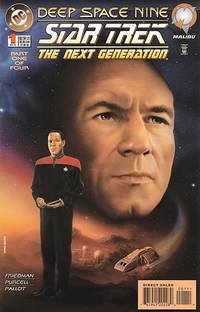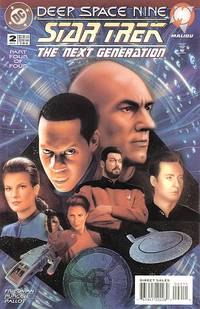 The text of the Star Trek Comics Checklist is licensed under a
Creative Commons License
.