Star Trek Classic
SoMuchFun
reprint
SoMuchFun! Inc. distributed second printings of Marvel, DC, and Archie comics with print runs of 5000 copies in 1987. The comics were printed with a "Classic" logo and the words "Distibuted by SoMuchFun! Inc." added to the cover. Comics were packed in bags of three for sale in retail shops. The project was abandoned after one year.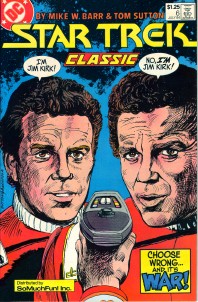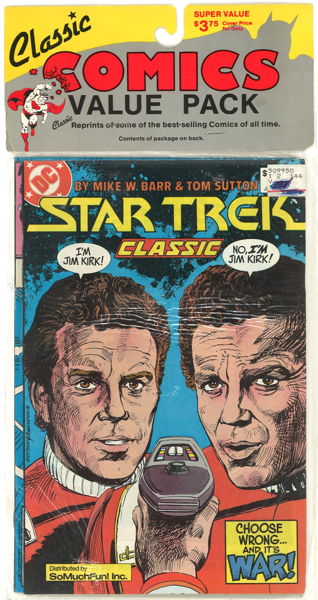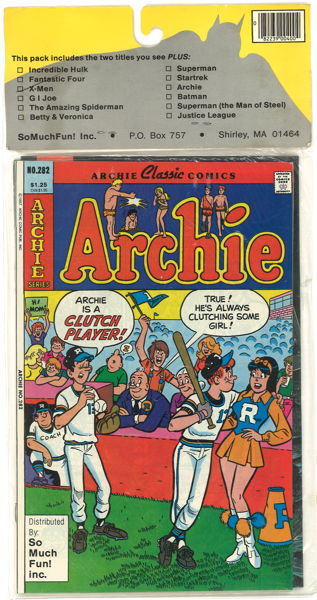 The text of the Star Trek Comics Checklist is licensed under a
Creative Commons License
.