Star Trek: The Next Generation/Aliens: Acceptable Losses
IDW
mini-series
Star Trek: The Next Generation will celebrate its 30th anniversary in 2017 by inviting the Borg, Romulans, and some cute little facehuggers to the party for a crossover mini-series. Artist J.K. Woodward posted some concept art, but unfortunately, the project was canceled.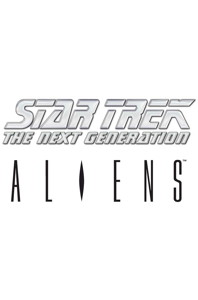 Star Trek Comics Checklist
by
Mark Martinez
is licensed under a
Creative Commons Attribution-NonCommercial-ShareAlike 3.0 Unported License
.
This website is not endorsed, sponsored or affiliated with CBS Studios Inc. or the "Star Trek" franchise. The STAR TREK trademarks and logos are owned by CBS Studios Inc.