Star Trek newspaper strip in Spanish
These are issues of comics magazines Gunga Din and Corto Maltes Extra, published by Ediciones Record in Argentina, with Star Trek newspaper strips translated into Spanish. The first six Star Trek newspaper strip story arcs were published in Gunga Din. The first four story arcs are fully colored. The last two were published in black & white. Two story arcs were reprinted in Corto Maltes Extra and there may be other reprints.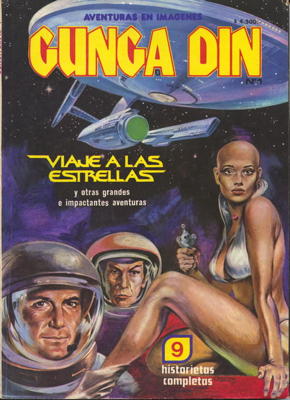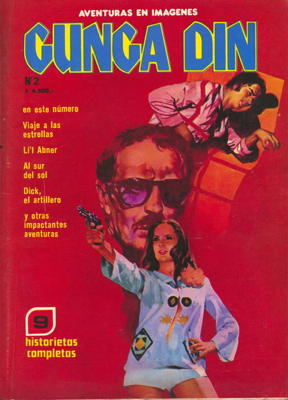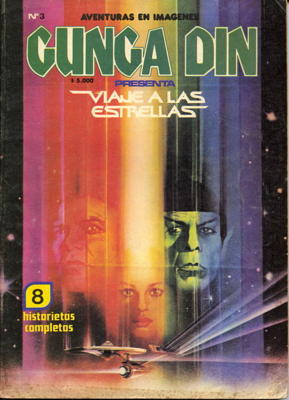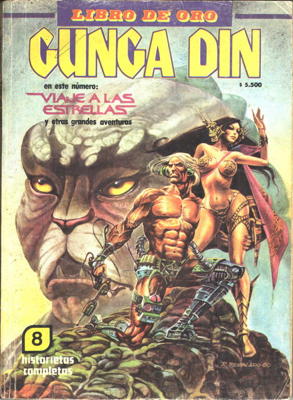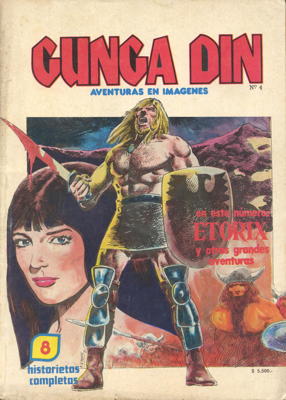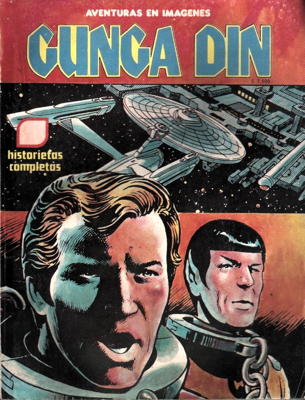 Star Trek Comics Checklist
by
Mark Martinez
is licensed under a
Creative Commons Attribution-NonCommercial-ShareAlike 3.0 Unported License
.
This website is not endorsed, sponsored or affiliated with CBS Studios Inc. or the "Star Trek" franchise. The STAR TREK trademarks and logos are owned by CBS Studios Inc.