Star Trek newspaper strip in Hindi
Gowarsons Comics published popular American comics in Hindi. This issue reprinted a Star Trek newspaper strip translated into Hindi.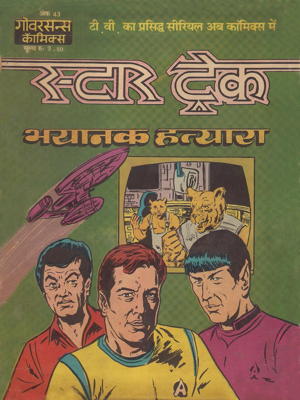 Star Trek Comics Checklist
by
Mark Martinez
is licensed under a
Creative Commons Attribution-NonCommercial-ShareAlike 3.0 Unported License
.
This website is not endorsed, sponsored or affiliated with CBS Studios Inc. or the "Star Trek" franchise. The STAR TREK trademarks and logos are owned by CBS Studios Inc.